** UPDATE 12/15/07 **
CNET is the first to announce they will be captioning their video clips!  They deserve the kudos for taking the initiative!
** END UPDATE **
In this video, I talk about a problem that I've noticed over at the websites of professional media companies such as CNN, CNET, Microsoft, or Sony Pictures.
While they provide many video clips, they also don't provide the option to view them with subtitles.  This is a major drawback for Deaf people like myself.  I strongly feel that this should be an option provided by professional companies.
I wanted to be a role model so I've taken the liberty of providing subtitles for my video clip too. The clip is signed in the American Sign Language so the subtitles will help any hearing people to understand what I said.  I'll make sure that all my vlog entries have subtitles so that I can reach the widest audience possible.
This is the kind of change I would like to see:
Currently                                  What I would like to see: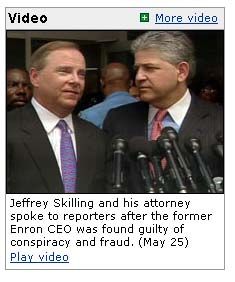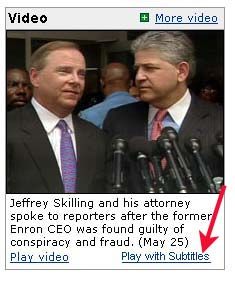 Now on to the video that I created!  View it below:

**UPDATE 7/20/06***
This looks promising!
AOL Announces Closed Captions for Online Video

_____